About Our Products
From day one, BlossomPure Organics offered exclusively organic products from local Ontario farms. After 7 years experience as a Toronto-based distributor, we noticed a lack of consistency among organic grocers, and decided to remedy the problem ourselves by opening our first location. Since then, we've prided ourselves on our product offerings and truthful, transparent approach to treating farmers and customers.

BlossomPure Organics has a wide selection of 100% grass-fed beef from start to finish, certified organic and organically fed pasture-raised poultry, organic & grass-fed deli meat, Amish & Mennonite preserves, honey & maple syrup, organic pantry and grocery items, organic produce, and much more. We exclusively work with farmers and businesses that share our desire for environmentally sustainable practices and ethical animal treatment, and carry the purest, filler-free products with minimal ingredients and maximal health benefits. Sourcing the majority of our products from the Perth and Huron counties, we consistently deliver on our promise for fresh, local wholefoods.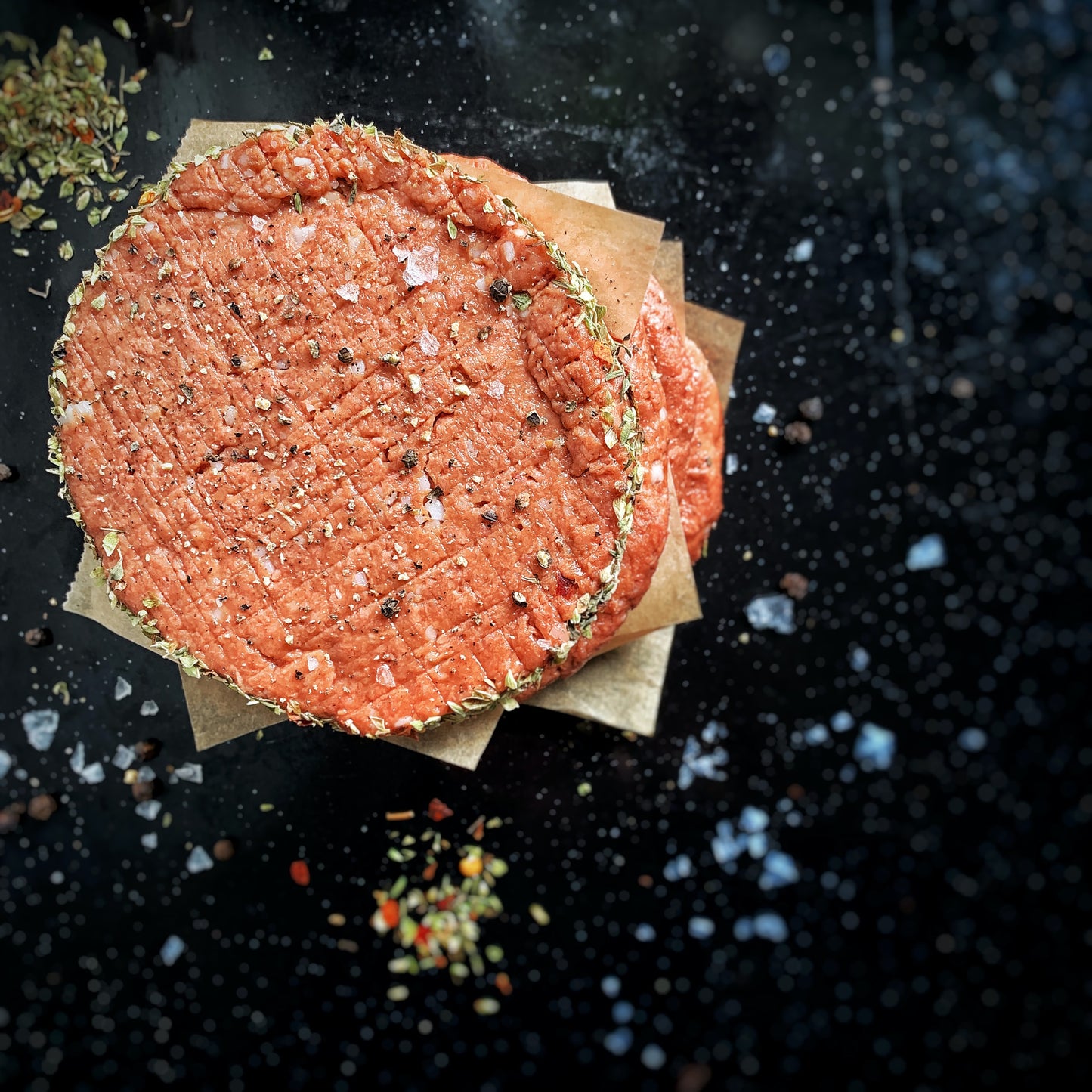 100% Grass-Fed Beef
Over the years, we've become known as the source for 100% local, grass-fed beef. Our animals are never administered hormone medication or food containing GMOs. Additionally, their fields are pesticide and herbicide free. Our relationships with farmers are more akin to partnerships, as we follow the animals from youth to adulthood and work alongside genetic specialists to improve the quality of the final cut. In accordance with Halal and Zabiha practices, we never sell meat from sick or wounded animals. Our beef travels from the local Mennonite farms straight to our store and vacuum sealed for maximum freshness.
Grass-Fed Lamb & Goat
Since 2003, we've sourced our lamb from the same Huron County farmer and our goat from that same farmer's son! Both farms are certified organic and allow animals to naturally feed on grass in the warmer months with ample indoor space when winter comes around. All of our lamb are raised via a natural cycle beginning in the spring (hence the name spring lamb). During the winter months, 5% of the animal's diet is supplemented with certified organic grain husks. Once spring comes around again, the animals are ethically harvested with minimal undue stress and pain.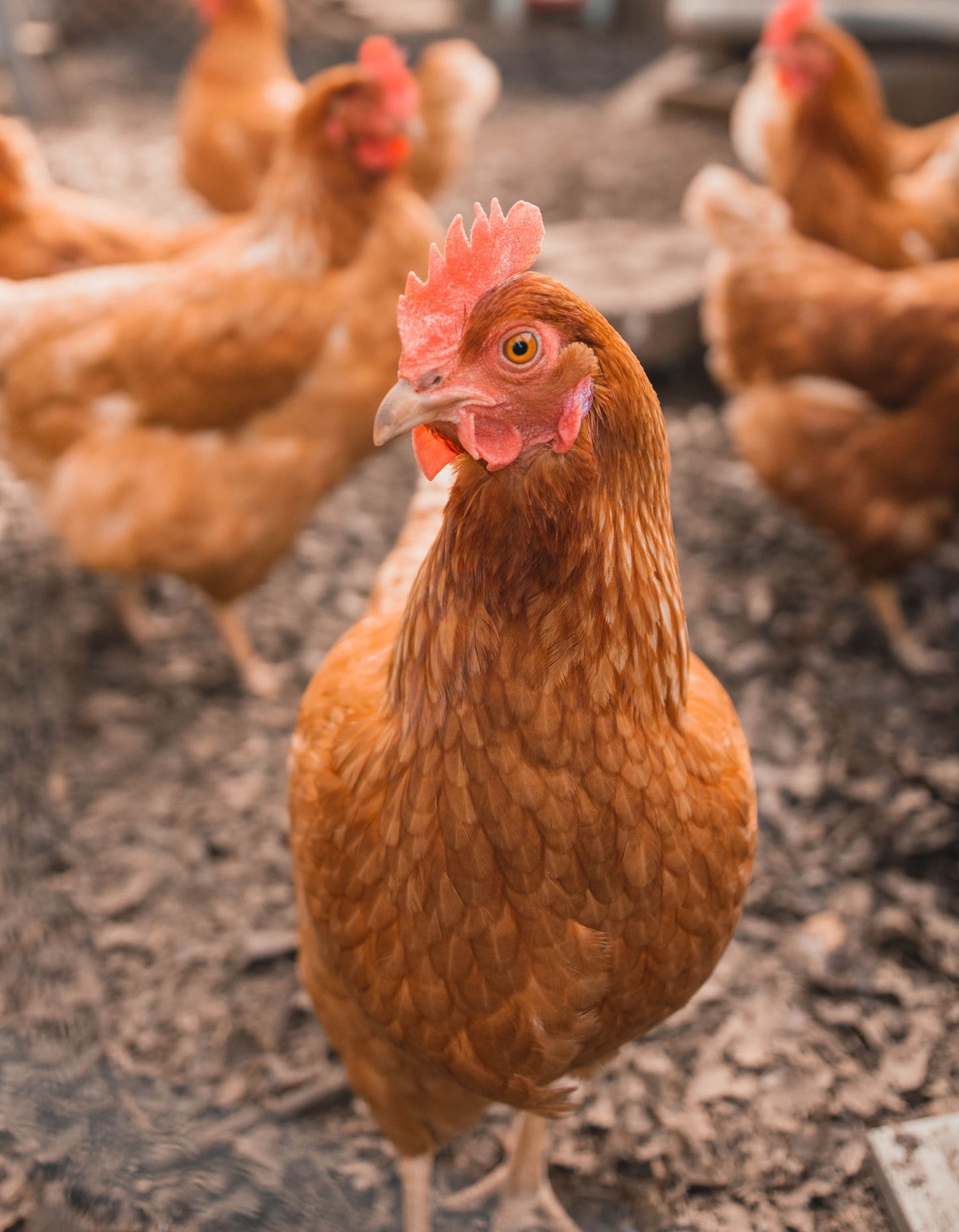 Organic & Pasture-Raised Poultry
We're one of the few Toronto-based grocers that offer both organic chicken and pasture-raised chicken. Our organic chicken is certified organic (both the flock and the farm) and is raised mainly indoors with ample space and access to fresh air and sunshine. Additionally, they're fed certified organic grain with no added hormones, GMOs, or medication. When the animals are harvested, they're transported to a certified organic facility.
Our pasture-raised chicken is raised in the summer months when the weather permits the chickens to live outdoors. The birds spend most of their time outdoors picking at certified organic grain, grass, worms, and other natural food sources. In general, pasture-raised poultry is available fresh from the end of may to mid october and frozen/vacuum sealed after October. Finally, our organic turkey is offered seasonally (primarily during Christmas and Thanksgiving).
Wholesome Deli Meat
Every item from our deli section is prepared from the same high-quality meat you'll see on our shelves. No fillers, no nitrates, and no artificial preservatives. The meat is shipped to our processor who, according to our specifications, uses only 2 additional ingredients: spice mixes and salt. That means that every item found in our expansive deli section is prepared from top cuts of meat. Whether its turkey breast, salami, roast beef, pastrami, beef strips, pepperettes, sausages, hotdogs, or any other item we offer, you can purchase with confidence that you know exactly what each product contains.
Wild Caught Fish and Seafood
We only carry wild-caught fish; some of which is certified sustainable by the Marine Stewardship Council and Ocean wise approved. The fish is caught in season, and vacuum-sealed for ultimate freshness and quality. When it's caught in season we are able to offer it fresh otherwise, it's flash frozen and available in our freezer section. Our selection includes sockeye salmon, halibut, haddock, cod, tuna, lobster, snapper, perch, pickerel, sole, shrimp, scallops, and more as seasonal availability and environmental sustainability permits the fishing of these species.
Free Range and Pasture Raised Eggs
We only sell organically fed, free range, pasture raised eggs which is why they are healthier for you and have a superior taste. The land they are raised on has not been treated with chemical fertilisers or pesticides. 
The hens have open access to fresh air, grass and sunshine (vitamin D) during the day. Their diet is free of antibiotics, hormones and medications.
We offer both free-range and pasture-raised eggs. In both cases, our hens have open access to fresh air, grass, and sunshine when the temperature sits above -4°. Their diet is free of antibiotics, hormones or medications, and their environment is free from chemical fertilisers and pesticides. In their natural environment, hens are known to frequently take mud baths and socialise to a higher degree. All of these factors culminate in unbelievably delicious eggs packed with nutrition.
Mennonite & Amish Products
We carry a wide range of products from local Mennonite and Amish family farmers including:
Homemade Preserves: Our preserves are made from local, organically grown fruits and vegetables. Many of our preserves are specifically produced for our store such as Blossom Pure's strawberry jam, blueberry jam and garlic dill pickles. These are prepared with organic cane sugar and sea salt.
Honey: Our honey is locally produced. It's raw, unpasteurized, and offered in crystallised or liquid form. We also carry flavoured honey including cinnamon, lemon, ginger, and berry.  We also carry Australian Manuka honey as well as seasonally available bee pollen and honeycomb.
Maple syrup: We offer local maple syrup and certified organic maple syrup. It's Ontario grade, rich, raw and pure! We carry light, medium and amber maple syrup.
Other Products: We also carry other Mennonite organic products such as puffed cereals and stone ground flours for bread and pastries.
Dairy and Produce
We offer a wide range of seasonal and non-seasonal produce including root vegetables, leafy greens, and in season local produce. We make an effort to offer local, organic produce Ontario has to offer. We also offer exotic produce such as Italian kale and rutabaga. We carry seasonal specialties such as garlic scapes, heirloom squash and romanesco. Blossom Pure also has an extensive dairy selection that includes a wide variety of gourmet cheese, yogurt, milk, kefir, non-dairy options, and especially sought out products such as 100% grass fed buffalo milk, goat milk, buffalo and goat cheese, and more. 
We offer certified organic produce year round with a rotating selection of in-season, local fruits and vegetables from Amish and Mennonite farms. Our milk comes from organic cows, and the majority of our dairy products are also certified organic. Additionally, we carry 100% grass fed butter and cheese.
As an alternative to traditional cow-based dairy products, we also carry non-GMO, grass fed water buffalo and certified organic goat milk and cheeses.
Meat Bundles
Whatever your selection, all of our beef is 100% grass fed from start to finish and our chicken is certified organic. We always aim to use the highest quality and lowest quantity of ingredients for a healthy, natural tasting meat. From farmer to producer, we carefully select whom we partner with to ensure that they share our values surrounding ethical animal treatment.